Posted on January 31 2019
STH "So This Happened" - posts submitted anonymously by professional women about experiences they've had on the way to the top, what they learned, and their advice for anyone going through something similar. It's a reminder that we're not alone and we're here to support each other!
Have an experience you want to share? Submit it here.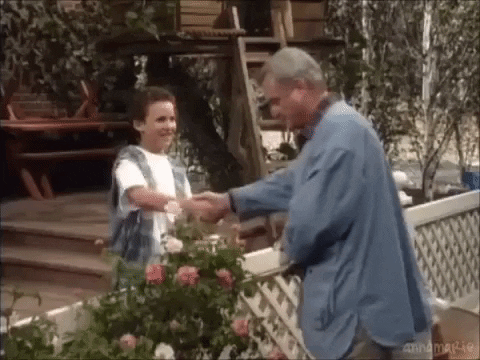 So this happened...
I was 24 or 25 (and I'm not that much older now, so this isn't some irrelevant dated story). I had a big presentation with my manager and a senior executive client, both males. I'll spare any additional demographic details so you don't have other stereotypes running in your mind. I ran the presentation and answered all of my client's questions. I was on fire and was proud to claim success, at least I thought...

As we were leaving, my client looks over to my manager, thanks him for the meeting, shakes his hand, and then proceeds to walk away. That's right, he did not acknowledge my work AND my presence. At first I thought maybe I deserved it because my work wasn't as good as I thought. But then I quickly called BS. Whether he valued my work or not, I wasn't going to let him forget about me. I worked by butt off for that case - the least he could do is acknowledge that I existed, whether on his own terms or mine. 

I hold my composure, hurry out of the building and stop him before he gets in his car. I put out my hand, he reciprocates and shakes mine, then I thank him for his time. He left and I proceeded to go into my car to cry my eyes out. It's not that the situation itself hurt me that much, I could care less about a handshake. I think what really got me is that prior to that event, I had never experienced bias in the workplace and I thought I was part of a new generation of equality. Call me naive, but I felt like someone just told me for the first time that Santa didn't exist.  
What I learned:
I learned how important it is to respect yourself so that other people can't get away with disrespecting you (whether they intend to or not). I could have stayed back and continued on, but I'm pretty sure that would have signaled and confirmed, I'm not worth acknowledging. Let's just say, he definitely didn't forget me after that. 
Advice for other women:
This is a personal situation and how I felt about the experience could have impacted someone else very differently (i.e., not having an effect at all). I'm actually fairly chill, so many things don't offend me. What made me do something was knowing that this would have an impact on my self-confidence and ability to feel respected on the case. I knew it would bother me and I wanted that closure so it didn't get the best of me. My advice is be aware of those moments that can stick with you and take action so you get to define how it impacts you.